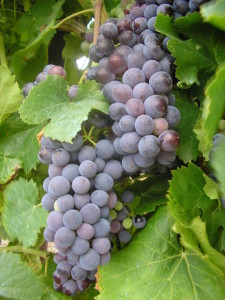 I was walking through a local park by the Columbia River recently when I heard a voice, "Hey, over here." I looked around but didn't see anyone. I was about to walk on when I heard the voice again. "Down here." I looked down and there was a frog. She said to me, "Kiss me and I'll turn into your own personal super-model." Well I picked that frog up and put her in my pocket. She complained, "Aren't you going to kiss me so I'll turn into a super-model?" I responded, "Nope, at my age I'd rather have a talking frog." (I suspect my wife would prefer that too.) My vision of abundant life and that frog's vision were different.
In John 10:10, Jesus says, "I came that _____ may have life, and he/she may have it abundantly." What does abundant life mean? Is it a big house, fancy clothes, or maybe the latest LeBron James basketball shoes? Is it driving a BMW? Of course not, abundant life is driving a Mercedes (just kidding). Remember what the Bible says in James 1:11: "For the sun rises with the scorching wind, and withers the grass, and the flower falls, and its beautiful appearance perishes. So also will the rich man/woman fade away in his/her pursuits."
Psalm 35:27 says that God takes pleasure in the prosperity of His people. So God's going to make me rich! No, God has another view of prosperity. He keeps an eternal perspective. Luke 16:15 warns, "What is highly valued among men is detestable in God's sight."
One question is in the heart of every human being: what must I do to be at peace with God and myself? To answer that we need God's perspective. As I write this, we are approaching the Christmas season. A TV show that comes on every year is "It's a Wonderful Life." We have all seen it. A young man has dreams and plans but then life happens. A depression, a war and soon George is making adjustments and his dreams fade. But in the end his brother says, "George is the richest man in town." Why? Because he had a big house or a lot of money in the bank. No, because of relationships, because of love.
Abundant life does not depend on luck, your bank account or your health. It is not about wealth, power, status or pleasure. Luke 12:15 say that life does not consist in the abundance of things. It's not about the stuff! Rather it's joy, peace, love, kindness. That is the fruit of the Spirit as listed in Gal 5:22-23. That is the fruit that comes from right choices.
This past weekend I went Christmas shopping, the Black Friday thing and all. I went to Wal-Mart but they were out of patience. I stopped at Target to look for joy but there was none. Costco had a special on hope but when I got there the shelves were empty. Stores don't sell patience, joy, wisdom or hope. The Holy Spirit is the only source.
We get caught by what I call "life-suckers": selfishness, anger, hatred, lust, unforgiveness, fear, greed or despair. Let them in and they will suck the life out of you. "Oh, that is just who I am." No! That is who you were. 2Corinthians 5:17 tells us we are new creations; the old nature has passed away. The bondage of life-suckers is broken.
James 1:17 says "Every good gift and every perfect gift is from above, coming down from the Father of lights, with whom can be no variation, nor shifting shadow." Receive the life of God and it has a positive impact.
Let's read Psalm 23:
The Lord is _____'s shepherd:
_____ shall lack nothing.
He makes _____ lie down in green pastures.
He leads him/her beside the still waters.
He restores _____'s soul.
He guides _____ in the paths of righteousness for His name's sake.
Even though _____ walks through the valley of the shadow of death,
_____ will fear no evil, for You are with him/her.
Your rod and Your staff, they comfort him/her.
You prepare a table before _____ in the presence of his/her enemies.
You anoint _____'s head with oil.
_____'s cup runs over.
Surely goodness and mercy shall follow _____ all the days of his/her life,
And _____ shall dwell in the house of the Lord forever.
Green pastures and still waters represent the peace of God that overwhelms my soul when I place my trust in Him. His guidance leads me away from evil and toward righteousness. When I walk through the valley of the shadow of death I fear no evil because I am the meanest son of a gun in the valley? That only lasts until a meaner son of a gun shows up. I would rather depend on His rod and staff. His rod denotes protection and His staff denotes guidance.
Have you ever lived where you were looking over your shoulder to see who was sneaking up on you? Now when I look over my shoulder I see goodness and mercy. They are following me. The ultimate abundant life is eternal life when I dwell in the house of the Lord forever.
If I think like the world, I will get what the world gets. My decisions open my life to God or to the devil. Is my focus on:
Pleasure? Chasing after what feels good? It is empty. Eccl. 1:8 "The eye never has enough of seeing, not the ear its fill of hearing."
Possessions? How much is enough? How much money, how much stuff? It will always be a little bit more. Eccl. 5:10 "Whoever loves money never has enough, whoever loves wealth is never satisfied with his income."
Performance? Recognition at work or even church? Eccl. 4:8 "Man is always working, never satisfied." Why do you think they call it the "rat race"? Actor Jim Carrey is not someone who I would categorize as a great Christian role model but he made a very wise statement: "I think everyone should get rich and famous and do everything they ever dreamed of, so they can see that it's not the answer."
The world's trinity is me, myself and I. One of the tools of the thief is the temptation to be selfish and self-centered. We have raised four children. Think about a child's first words. After "mommy", "daddy" and "no" it's probably "mine". Put two 2 year olds together with some toys and it won't be long before one is clutching a toy and yelling "mine." We expect that behavior in a 2 year old; in a 22 year old there is a problem.
"I" is in the middle of sin. "I" will kill you. The anecdote is to recognize that everything belongs to God. Galatians 6:7-8 in The Message says, "Don't be misled: No one makes a fool of God. What a person plants, he will harvest. The person who plants selfishness, ignoring the needs of others—ignoring God!—harvests a crop of weeds. All he'll have to show for his life is weeds! But the one who plants in response to God, letting God's Spirit do the growth work in him, harvests a crop of real life, eternal life."
We all want life more abundantly. So what is the answer? It begins with Jesus. In John 14:6, Jesus declares, "I am the way, the truth and the life." Until I surrender to Him, I will not experience abundant life. After that every day is an opportunity to grow.
Deuteronomy 30:19 say, "I call heaven and earth to witness against _____ this day, that I have set before him/her life and death, the blessing and the curse: therefore _____ should choose life, that he/she may live, he/she and his/her descendants." Choose death or choose life? Which way will I go? The thing that impresses me in this Scripture is that my choices are not only important to me and they impact my children and my grandchildren. If I won't choose righteousness for myself then I should consider the impact that choice will have on those after me.
One of my favorite verses is Proverbs 4:18: "But _____'s path is that of the righteous, like the first light of dawn, that shines brighter and brighter until the full light of day." Beginning this walk with God may not be easy, the path may not always be clear, but as I continue to walk in righteousness, the path becomes brighter, the way smoother. I just need to stick with it.
What is abundant life mean to me? Someday I will stand before my heavenly Father and hear him say as in Matthew 25:21, "Well done, good and faithful servant." That is truly abundant life.
Now where did I put that frog?