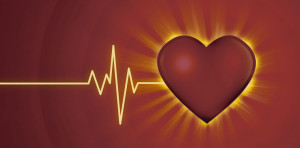 On March 4th, 2000 our 22 year old son Paul and his fiancé Amy were struck by a drunk driver going the wrong way on the interstate. Amy was declared dead at the scene. Paul was airlifted to the hospital where he was declared brain-dead 3 days later, and we signed his body over for organ donation. (That was an easy decision because he had made his wished clear at 14 when is older sister was signing up for her driver's license.)
Fast forward now to November of that year. I answered the phone one evening and I thought I recognized the voice on the other end as a friend who had moved to New Mexico a couple of years earlier. He asked if he and his wife could come over. I said, "Sure, it will be great to see you." A half hour later the doorbell rang. When I opened it I faced a couple with their 5 children and I had never seen them before in my life. While my wife took the kids downstairs, I brought the couple into the living room and asked, "Who are you? Why are you here?" The wife's name was Linda and she was Paul's heart recipient. Recognize that the organ donor organization discourages contact, but a friend of Paul had left the funeral and was driving through the city where Linda lives. He stopped to visit another friend there and mentioned Paul. The friend knew of Linda and put the dates of Paul's death and her transplant together.
Just before leaving the hospital we had each taken a few minutes to say goodbye to Paul. When I was with him, I put my head to his chest, listened to his heart and declared, "Someday I will hear this heart again." That night eight months later, I heard Paul's heart again.
Ezekiel 36:26 (NLT): "And I will give you a new heart, and I will put a new spirit in you. I will take out your stony, stubborn heart and give you a tender, responsive heart." The first heart transplant by men occurred in 1967; God has been doing them for 2000 years. The recipient of that first heart lived 18 days; God's transplant brings eternal life. Of course, I'm not talking about the cardiac muscle that pumps blood through our body. God's transplant affects the essence of who we are, the spirit and the soul.
You may say, "But Gill, I am born again." The reality is that we each have stony places in our heart. I may come to God and say, "I surrender all… expect the pride. I give you my heart… but I'm not ready to look at the unforgiveness just yet." Today we might be soft hearted or hard hearted, open and loving or distant and untrusting of God with a heart grown cold. The good news is He loves you just the way you are. But He won't leave you there.
The cells in my fingers and in my toes receive oxygen and nourishment from the blood pumped from my heart. The old spiritual heart was corrupt. Mark 7:21 warns, "For from within, out of men's hearts, come evil thoughts, sexual immorality, theft, murder, etc." What happens to a body that has been in the grave several days? In John 11, Lazarus, a friend of Jesus, has died and been in the grave 4 days. When Jesus asks that the tomb be opened, Martha objected, "There will be a stench." Decayed, putrid: that is our condition with the old, dead heart. 2Corinthians 5:17 declares that I am a new creation, the old things have passed away. With a new heart I receive life and peace throughout my spirit, soul and body.
Let's look at some Bible stories where God caused a change of heart:
Gideon (Judges 6) was so fearful of the Midianites that he hid his wheat in a winepress. In his heart he was already defeated. He wasn't just in the pit of a winepress; his heart was in the pit of despair. When an angel showed up and called him a "mighty man of valor" he needed a new heart to believe it.
Elijah (1Kings 18) experienced a great victory against the prophets of Baal but when Jezebel threatened to kill him, he lost heart and fled. In his heart he had given up. Despite the victories fear dominated. God ministered to him in the wilderness to restore his heart.
Nehemiah (Nehemiah 1) heard about the destroyed city of Jerusalem. The dreams and hopes of the Jewish people lay in ruins, but God gave Nehemiah a heart to work and rebuild.
Jesus designated Peter as His right hand man yet when the pressure was on, he caved and denied even knowing Him. (Luke 22) He was consumed by guilt and self-recrimination that overshadowed everything he had experienced in his years with Jesus. His heart had sunk into a pit of failure. And Jesus reached out with forgiveness and restoration.
The Apostle Paul had a religious heart that lacked intimacy with God until he had an encounter on the road to Damascus. (Acts 9)
But not everyone will accept a new heart:
Cain had a jealous heart that pushed him into a choice to kill his brother Abel. (Genesis 4)
Korah and Dathan had rebellious hearts that chose not to accept Moses's leadership and it resulted in the earth opening and destroying them. (Numbers 16)
Saul was selected by God to be the king of Israel but his proud heart lead to his defeat. (1Samuel 31)
Judas realized his sin in betraying Jesus but his unrepentant heart resulted in suicide. (Luke 22)
Matthew 22:37 tells us to love the Lord your God with all your heart. That doesn't leave room for the old man, the old thinking. God does not tolerate competition. Matthew 6:24 (NIV) warns, "No one can serve two masters." The old heart has to go.
I spoke with your doctor and the prognosis is grim. Your only hope is a new heart. What is required for a heart transplant?
Diagnosis
A heart transplant is reserved for the most critical cases.
I must recognize the devastation of my life brought by sin. Our original state is that our heart is sick, diseased and filled with sin.
I do not need an adjustment but rather a transformation. In Romans 12:2, Paul calls for us to be transformed, metamorphosis. It is the word used to describe the change a caterpillar undergoes to become a butterfly, no small thing.
Once the diagnosis was clear, Linda had to be ready at any time. Once the heart is removed from the donor it begins to die so there is no time to lose. She even had once where she was made ready for surgery and then the medical team decided it was not a good match. Am I ready for God to move on my heart?
If my physical heart were that diseased, if I was that close to the reality of death would I hesitate to put my name on the transplant list? Why do we draw back from spiritual rebirth? Romans 13:11 (NLT): "This is all the more urgent, for you know how late it is; time is running out. Wake up, for our salvation is nearer now than when we first believed."
Doctor
Transplants are performed only by highly trained and specialized teams.
In the 70's I owned a VW Bug and with it I had The Idiot's Guide to VW Repair. Today you can get an idiot's guide to investing, politics, world history, even quantum physics, but there is no idiot's guide to heart transplants. I can't perform the surgery on myself. "Nurse, hand me the scalpel."
I can try to change behavior on the outside, but that doesn't go deep enough and as a result it doesn't last. That is why in Psalm 51:10 David cries out, "Create in me a clean heart."
God already knows what is inside me. He is looking to do major surgery.
Donor
The donor must be carefully matched to the recipient for a transplant to be successful.
Jesus the only one with a true heart of flesh. A transplant requires a donor's death. Our son Paul didn't die voluntarily but Jesus did.
Heart transplants are extremely expensive, over $1 million. (How is your medical insurance?) I am a total charity case. There is nothing I can do to pay for a spiritual heart. I must depend on God's free gift.
Diligence
If your heart fails because of the high fat diet or your lungs are destroyed by smoking or your liver succumbs to chronic alcoholism and you are able to get a transplant but don't change your lifestyle, the new organ will likely fail as well. Whatever lifestyle choices that led to destroying the first heart will destroy the new one as well. I recently flew to Orlando. I walked down the jet way, into the terminal and who did I find there? Me! Wherever I go there I am. A change of heart without a change in actions will lead back to destruction.
Exercise will strengthen the new heart. Spiritual exercise is prayer, worship and meditation. I must develop a hunger for God. That is not a hunger for church, but for the presence of God in my life and for His Word. I attended church for over 30 years but I did it out of duty and social acceptance rather than a true relationship. 2Timothy 3:5 (NIV) says, "Having a form of godliness but denying its power. Have nothing to do with such people." Since I received a new heart, do those around me notice a change in my lifestyle? Would anything change in my life if I truly let Jesus be in control?
I had better take my medicine. The transplanted organ faces enemies: infection and rejection. The body will attack the new organ. Our old beliefs will attack the new beliefs. The medicine I need is Gos-pills.
Checkups with the medical team will detect problems. Ecclesiastes 4:9 promises, "Two are better than one." We need others to give us perspective, accountability and correction.
With a new heart I can have peace in spite of circumstances, joy amidst tragedy. With a new heart, His love directs my choices, His priorities control my actions. Philippians 2:5 "Let this mind be in you which was also in Christ."
March, 2000 was a time of great loss for our family but we take comfort in the knowledge that out of our loss came life. Before the transplant, Linda was confined to a hospital bed, barely able to get up and walk across the room. Her days were numbered without that heart transplant. If I hadn't received a spiritual heart transplant, I would be dead spiritually, without hope.
I got to hear Paul's heart beating inside Linda. God wants to hear the heartbeat of His Son in each and every one of us. What is that area that God wants to revive? Maybe there is a relationship that has been severed by betrayal. God can revive that relationship or entirely new one is on the way. There was a dream of reaching new heights but the dream has fallen to the ground and God wants to breathe new life into it. Perhaps it is the hunger inside to be right with Him but you have never felt a real connection. God can restore a joy of life and a sense of purpose. Listen, listen. Thump thump. Thump thump. That's the new heart. Are you ready to accept it?
In conclusion, let's reflect on Psalm 51:1-2 (ESV)
 "Create in me a clean heart, O God,
and renew a right spirit within me.
Cast me not away from your presence,
and take not your Holy Spirit from me.
Restore to me the joy of your salvation,
and uphold me with a willing spirit."